Your One Stop Shop for local and visitor information.
You'll always find a friendly face here in the Information Centre.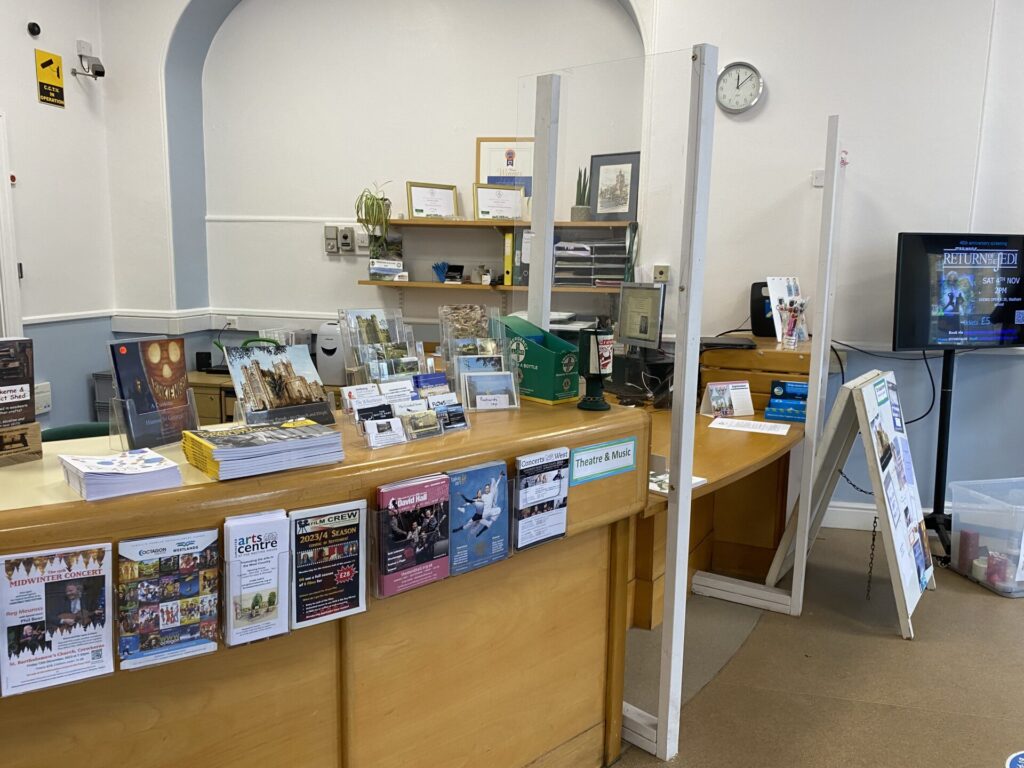 Crewkerne Information Centre (LIC) is the Town Hub, staffed by local volunteers. It is a one stop shop for all things Crewkerne providing information to residents, workers and tourists alike on a wide range of topics including bus timetables, local walks, events, businesses, tickets for local concerts, accommodation and services in the town. ​
​Local groups and organisations are invited to contact us to book the window, display cabinet or digital screen to showcase their events or activities.​
​Here you will find a Computer Access Point for South Somerset District Council, Somerset County Council, Yarlington/Abri and the Credit Union.​ There are also links to the Homefinder, Avon & Somerset Police and the Gov.uk sites, as well as a direct phone line to the District Council.
The Citizens Advice hold a weekly drop in sesssion on Wednesday mornings from 10.00am to 1pm -no appointment necessary.
​The Town Council host the Local Information Centre in the Town Hall.​
​Address: Local Information Centre​, Town Hall​, Market Square​, Crewkerne​, TA18 7LN​
Phone: 01460 75928​
Email: ​lic@crewkerne-tc.gov.uk FB:@crewkernelic www.aboutcrewkerne.co.uk